Many of us have read articles and seen the statistics on cases of violence against women in the country and all over the world. In 2018, the U.N. Office on Drugs and Crime came out with the "Global Study on Homicide: Gender-related Killing of Women and Girls". It stated that in 2017 alone, about 87,000 women were murdered around the world. Over half of those women were killed by partners or family members. A large percentage (~30%) were murdered by a current or former intimate partner. That makes six women killed every hour by someone they know. 
As for our own country, the National Demographic and Health Survey conducted by the National Statistics Office in 2008 stated that one in five Filipino women aged 15-49 has experienced physical violence since the age of 15. Think about that.
Then there was the Me Too movement. While drawing eye rolls mostly from men (and a few women who have given in to the "boys will be boys" mentality), it opened my eyes to just how prevalent sexual violence is and how many of the people I know turned out to have been on the receiving end of it.
How the workshop came about
Two years ago, you may have heard the news of a young Cebuana named Maxi Bolongaita, who was attacked in her home by an intruder with a gun. Armed with a bolo, she fought for her life. Sadly, she didn't survive the encounter. But because she fought so hard and hacked him so many times, he ended up in the hospital and was caught. She made sure he would never be able to harm another innocent person again.
In response to this tragedy, her friend Patty Taboada worked with Maxi's mom to honor her memory and her fighting spirit by organizing "The Fair Advantage", a workshop that aims to change the mindset that women are the "fairer" or weaker sex and therefore, are unable to protect themselves; that if you're small, you have no chance at putting up a fight. They partnered up with 90/Eight BJJ, a local Brazilian Jiu Jitsu group who jumped at the chance to help with such a good cause.
I had the privilege of being invited to the launch of this workshop last September 21, 2019 at Quest Hotel, where the coaches of 90/Eight BJJ taught us essential and practical self-defense techniques for different scenarios ranging from rape attempts, to being attacked in a cramped space, being attacked from the front or from the back, and even being sexually harrassed by a habal2x driver.
(Click on images to enhance)

One of their trained members was a tiny girl named, Ding, who was all of 4'11" in height. She showed us how someone even as small as she could subdue a man who was twice her weight and literally a foot taller. I was convinced.
This is why I believe in this workshop and the importance of learning self-defense.
Too many cases of violence
With every scenario the coaches gave and every technique we practiced, I had flashbacks to the patients I've attended to in the emergency room. Too many… and of varying degrees of injuries.
I thought of the nineteen year-old with bruises on her neck after her boyfriend choked her until she passed out just because she was breaking up with him.
The woman in her early 30s who looked like a grape because she was bruised purple from head to toe from being beaten by her lover.
A sixteen year old girl whose adult live-in boyfriend shot her in the face during an argument. Her own mother actually let that monster stay in the hospital with them. The girl survived but her jaw was shattered and, I suspect, so was her spirit.
A woman in her twenties with a black eye who made up a story about how she got it until I asked her point-blank if her boyfriend (who was in the ER with her) hit her. When she started crying, I didn't need an answer. He gave me a dirty look. I called the cops.
The mother whose drug-crazed son was beating her in public. No one helped her initially because the bystanders thought it was a lovers' spat… like it's kind of acceptable somehow.
And then there was the middle-aged man who sustained a broken hand after punching his wife in the head. Mirisi! As I applied the splint, he actually joked that next time he would wear boxing gloves. It took every ounce of willpower to keep from squeezing his hand till he screamed.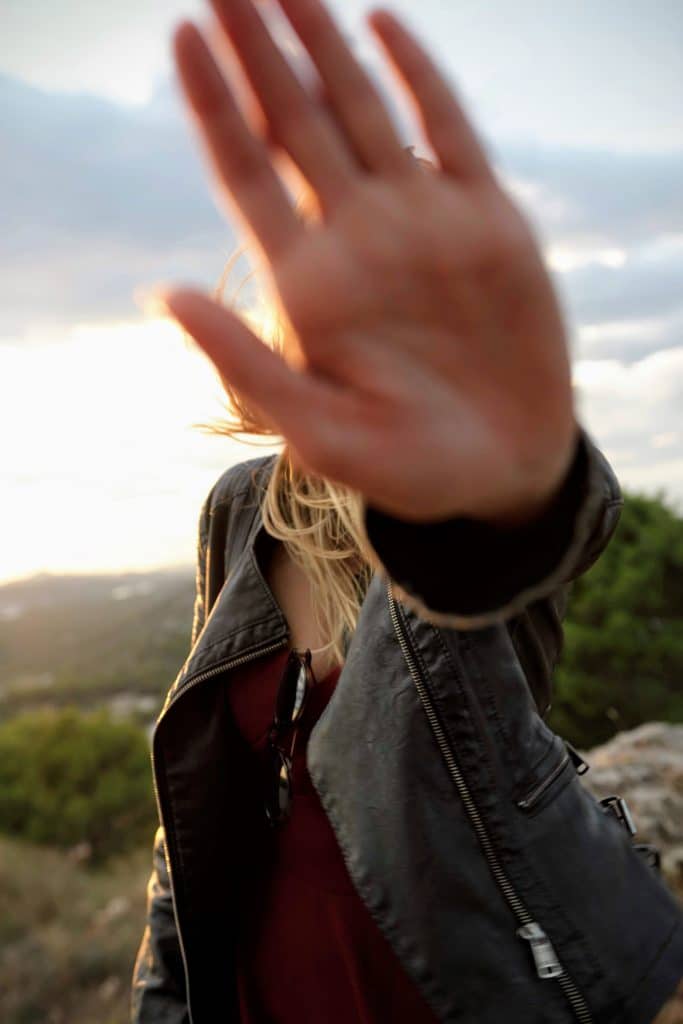 It sucks that we have to be prepared for such scenarios but we live in a fallen world. We need to be able to defend ourselves should the situation ever arise. I feel like with this one class alone, I already have a better idea of how to do that. I'm seriously considering enrolling in more classes so that these techniques come more naturally.
The first official run of "The Fair Advantage" will be this coming October 2 at St. Theresa's College, Maxi's alma mater. Hopefully, it will not be the last.
Take the workshop
If you are interested in conducting similar workshops for your schools, companies or even a group of friends, you may contact the organizers through their Facebook page. I HIGHLY recommend this to everyone.
If you would like to enroll in Jiu Jitsu classes, check out 90/Eight BJJ's Facebook page. Their dojo is on the 4th Floor of Manros Plaza, General Maxilom Avenue, Cebu City. You may also call or text them at
0917 472 5331.
Grab this opportunity to give yourselves and your loved ones a fair advantage in the face of danger.
More pics from our workshop courtesy of 90/Eight BJJ: