As the ECQ drags on, we have all had to find ways to pass the time, to be productive, or distract us from the current crisis. I admit, the anxiety has been real in the past few weeks. I often have to actively distract myself when I'm not working. Thank God for the internet. Although we see a lot of ugly things online, a lot of websites have provided accessible ways for us to relax and get away from that negativity.
Here are some online gems that I have found over the last few weeks. Maybe they'll interest some of you.
BroadwayHD
One of the best recommendations I've received was for this website. BroadwayHD has a collection of several theatrical hits that include musicals, Shakespearean plays, and concerts. Right now, they are offering a 1-week free trial and a monthly subscription for only $8.99.
I had to start with a 1999 stage production of Oklahoma starring Hugh Jackman in the lead role as Curly. My mom had gotten us the Betamax tape of the film version (made in 1955) when we were kids, which my sisters and I played over and over again. We know practically the whole thing by heart.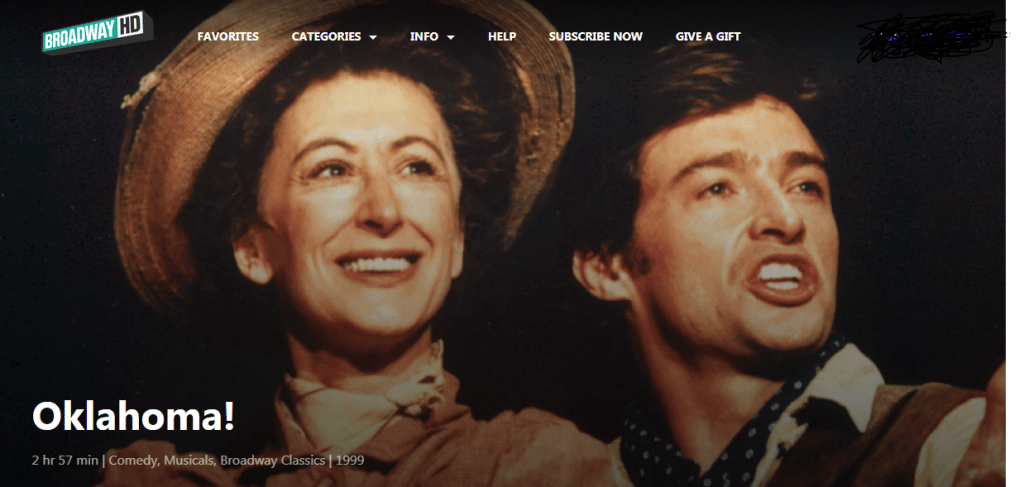 I was thrilled that they also have a few ballet productions such as Sleeping Beauty, The Nutcracker, and Alice In Wonderland from the Royal Ballet, and Swan Lake by the Bolshoi Ballet. My husband was such a good sport and would watch with me when I was feeling extra stressed.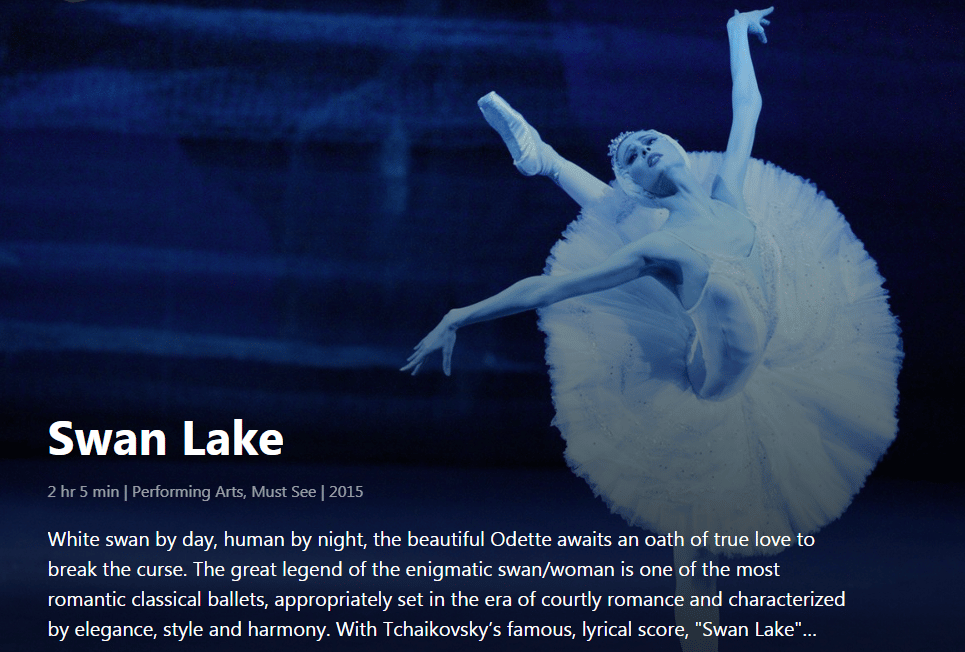 I do wish they had more of my favorite musicals such as The King and I, Fiddler On The Roof, and perhaps Mary Poppins.
Curiositystream
For those of you who are into documentaries, Curiositystream.com offers a wide array of these that cover different topics including history, nature, and many branches of science. The Apocalypse docuseries on World War I and World War II are must-sees. They show incredible footage and detailed accounts of the events that transpired during both wars. I was surprised that there was so much preserved footage from WWI. I know it sounds counterproductive to watch war movies when our goal was to relax, but I learned a lot of new things from this series.
The streaming service is currently offering a 1-year subscription for only $11.99. Not a bad deal. Or you could just get a 1-month subscription for only $2.99.
Prenatal Exercise
I'm now officially seventeen weeks pregnant, and I can already feel the changes in my body. I get tired easily and am now experiencing some degree of back pain especially with my growing belly. I knew I had to get off my lazy ass and start exercising. I'm no spring chicken so staying active for a new kid is going to take a lot more work this time around. Since pregnant women can't do the usual exercises that everyone else can, I had to carefully look for exercise videos online to that would help me get moving again safely without boring me to tears. Besides, as Elle Woods says, "Exercise gives you endorphins. Endorphins make you happy." Worth a shot.
YouTube is full of useless videos but it is also a treasure trove for helpful ones such as the Prenatal Yoga classes by Alo Yoga and Tonic.
Alo Yoga also provides many other different kinds of yoga classes for those of you who are not pregnant.
Both these channels also have videos for other kinds of workouts you can do at home.
Cooking Channels
Being at home everyday has given me a chance to expand my recipe collection and incorporate some new ideas to the old ones I had. A couple of really informative and enjoyable YouTube channels dedicated to cooking that I've recently discovered are Epicurious and Sam The Cooking Guy.
Epicurious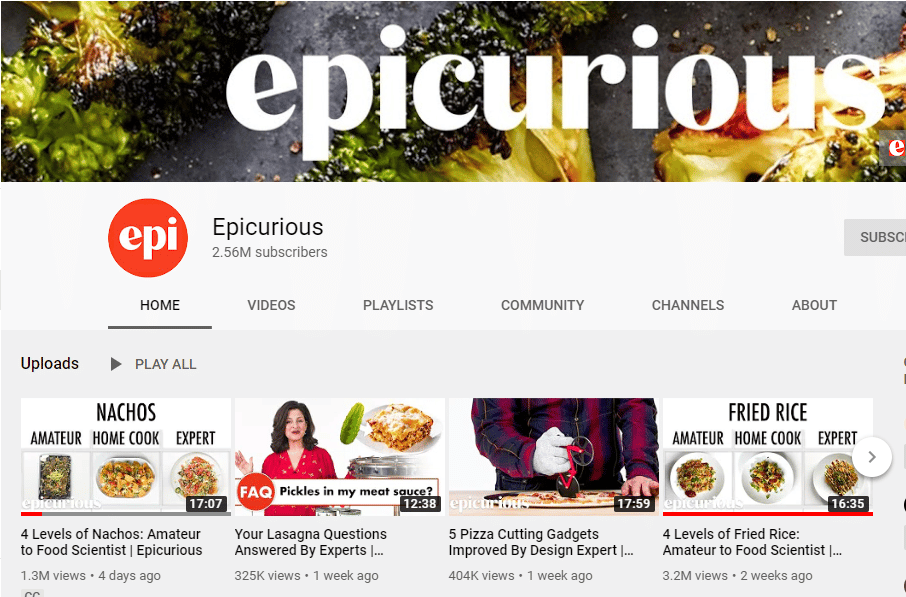 I especially enjoy watching their 4 Levels playlist where each episode shows level 1, 2, and 3 chefs making the same dishes but using their own techniques and ingredients. The 4th level is when they bring in a food scientist to explain the pros and cons of their techniques and ingredients, as well as give the scientific basis of why the food comes out the way it does. Pretty fascinating.
Sam The Cooking Guy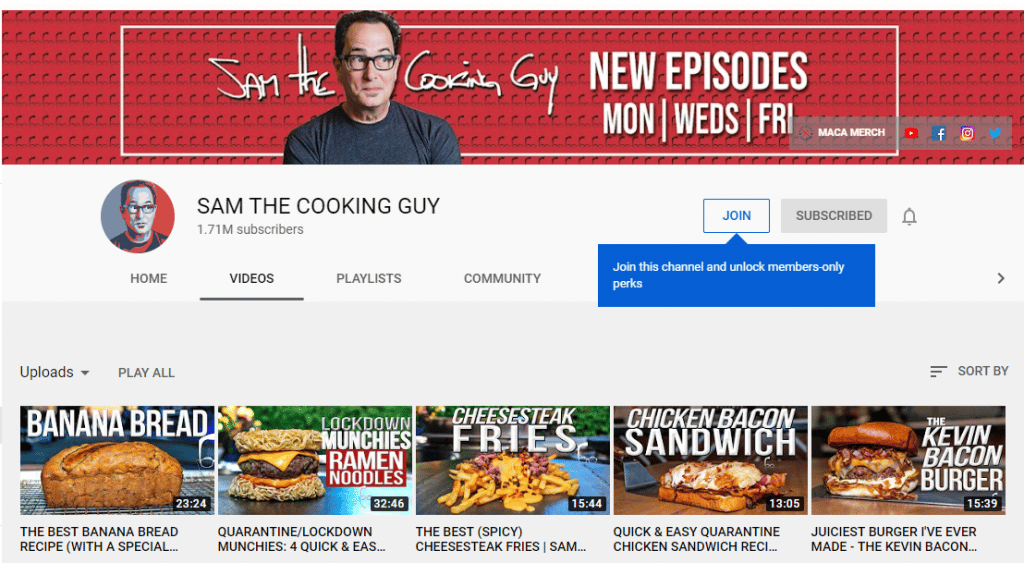 His goal is to show viewers that "cooking doesn't have to be hard, it just has to be delicious." Me likey. His simplified way of cooking, and fun casual manner of talking make his videos truly enjoyable to watch. I tried out his recipe for Delicious Pan Fried Potatoes and it was so YUMMY! So yummy in fact, that I totally forgot to take a picture before we scarfed it all down.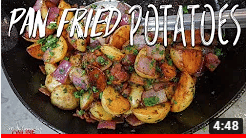 So there you have it… my online go-tos for when I need a good distraction. I'd like to think that I have tried to stay somewhat productive outside of work and learn new things. But if you're not doing that, and it's playing video games or making Tiktok videos that get you through this ECQ, don't let anyone make you feel bad about it. We do what we can to stay sane in this crazy situation.
As always… Stay safe, guys!