My husband says that this Pasta Pomodoro recipe is his favorite among all the dishes I have prepared at home. It makes for a nice light dinner that is easy and requires very little time to prepare.
This recipe came about from putting together tips from several cooking blogs and cooking shows. After a couple of tweaks, I've found the one that my family really likes.
Some important tips for cooking pasta that I've learned, mostly from Italian-American chef Lidia Bastianich are:
DO NOT put oil in your pasta water. When I first learned to cook, I saw someone online recommend putting a little olive oil in the cooking water to keep the noodles from sticking together. However, it turns out that it also keeps the sauce from adhering to the pasta. We don't want that. So, just salt in the cooking water. As long as you have a good boil going and you stir the pasta from time to time, they won't stick to each other. This also goes for after draining the pasta. Toss it straight with your sauce right after draining to prevent sticking.
I also used to rinse my pasta with water once I took it out of the pot, supposedly to stop it from cooking. However, I've recently learned that rinsing it removes the starch which is supposed to hold and absorb sauce. It also washes away the flavor of the pasta. So, once your pasta is al dente, just mix with the sauce and serve right away.
Use the pasta water in your sauce. It adds a nice flavor compared to just regular water.
Ingredients: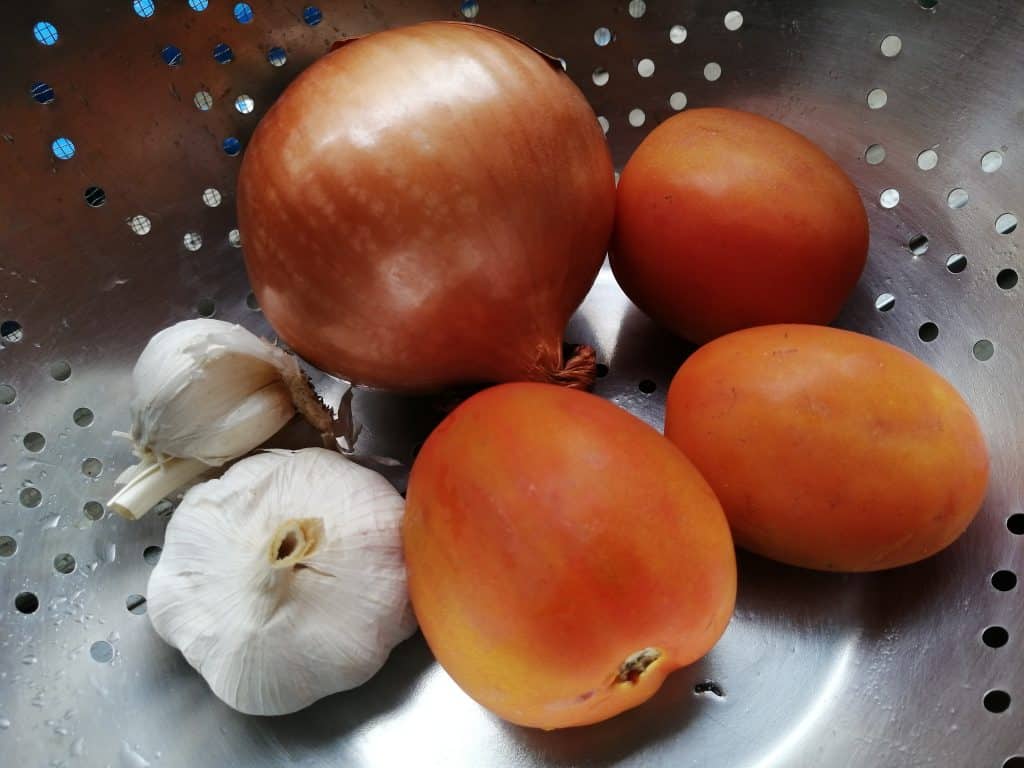 500g spaghetti (I have a teenaged boy with a huge appetite so I need this much. Feel free to use less if you have smaller appetites. You can also use angel hair pasta)
2 cups diced red tomatoes (I use the regular tomatoes you find in the supermarket. I think they're the Roma variety)
minced garlic (Use as much as you like; We like a lot of garlic so I often use about 5 or 6 cloves.)
1 small white onion, chopped
1/2 chicken bouillon cube
1 tbsp balsamic vinegar
~ 1/4 cup olive oil
red pepper flakes
black pepper
basil (I use dried ones but feel free to use fresh ones if it's available.)
Grated parmesan cheese
Directions:
Bring a big pot of salted water to a boil. Cook pasta until al dente.
While pasta is cooking, heat up a pan on medium high heat and add olive oil.
Saute onions until translucent. Then, add your garlic until they become fragrant. Be careful not to burn them.
Add the tomatoes, 1 1/2 cup of pasta water, half a cube of chicken bouillon, and balsamic vinegar. Simmer for about 8 minutes.
Stir in basil, black pepper, and red pepper flakes, followed by the cooked pasta. Toss with the sauce thoroughly.
Serve immediately, topped with grated parmesan cheese. Some toasted garlic bread would also go really well with it.