Lester and I finally found an opportunity to try out this relatively new restaurant called, "Lord Of The Ribs." I used to pass by their stall at Sugbo Mercado but just never got around to checking their food out. This time, since we were in the area, we figured it was worth a try… I mean, who doesn't love ribs? I imagined Fat Bastard yelling, "Get in mah belleh!" (If you can name the movie that line is from, you are my people.)
He ordered the Ribs n' Rice, a set dish with smoked pork ribs in barbecue sauce, curry rice, with white sauce on the side. He was just a teeny bit let down because he was expecting the meat to come on the bone. Instead, the meat was served chopped up and mixed with the rice, which kind of takes the fun out of eating ribs. I feel like the fun comes from gnawing every last bit from the bone, finished off by licking the sauce off your fingers! Messy but good. (Or maybe that's just me because I eat like a pig.)
Nevertheless, the meat was tender and seasoned nicely. It wasn't smothered in barbecue sauce like how some establishments tend to serve theirs, and the smokiness really came through.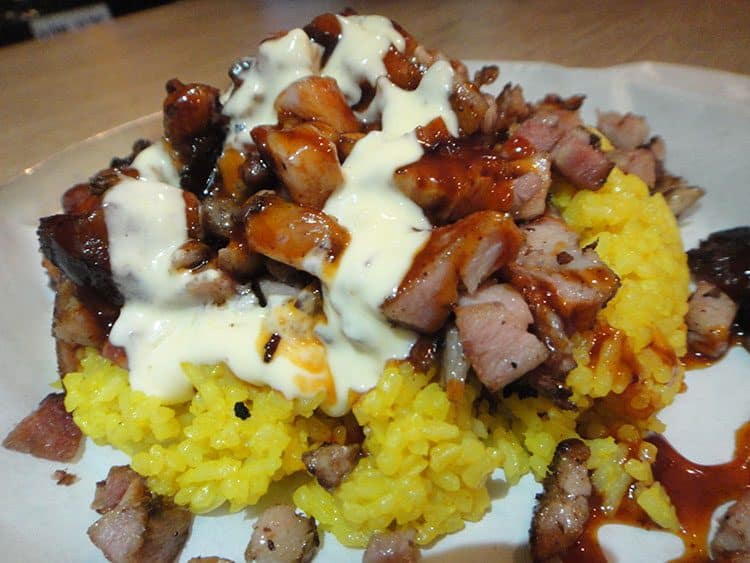 I decided on one of their best sellers, the Peri Peri chicken dish, which included South African grilled chicken, chili with beans, java rice, and their peri peri sauce. Two thumbs up for the moist and tasty chicken! The sauce was spicy, with just the right amount of heat for my taste, and the Java rice was, in my opinion, the perfect choice to pair with this dish. My favorite element was the chili and beans, though. I wish they had given me more of it! I would have slathered that stuff all over the chicken!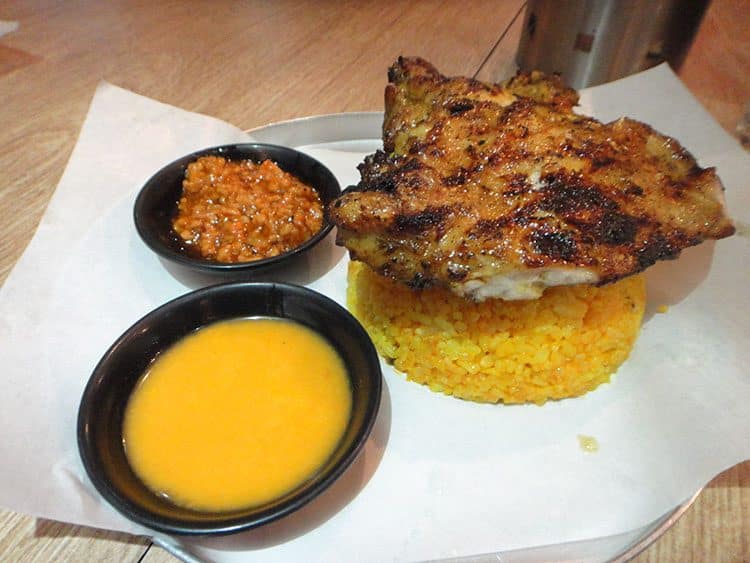 The place was cozy, but not cramped, and the staff was friendly and efficient. The serving sizes were also pretty good, considering that the ribs only cost P120, while the chicken was P140. I think that's a pretty good deal.
All in all, we had a good experience here. Will we be coming back? Definitely.
LOTR is located at Gov. Cuenco Avenue, Banilad, Cebu City across the street from Bright Academy.