I had seen them perform a couple of times before, and what I noticed about this group right way is that they sound just as good live as they do on the record. No joke. This night was no different.
Last January 7, the local band, Wonggoys, launched their second album under 22Tango Records, entitled High Hello. The 9-track album of original songs composed and written by brothers Gabe, William, and Kyle Wong was very well-received by the audience that filled the garden over at The Greenery in Mabolo. When all the seats were filled, people just plopped down on the grass just to listen.
If the guys were nervous at all, it sure didn't show. Their whole performance was relaxed, comfortable, and relatable. They engaged the audience in a way that made the show feel like a jam session. Chants of "One more song!" rang out after they ended their set.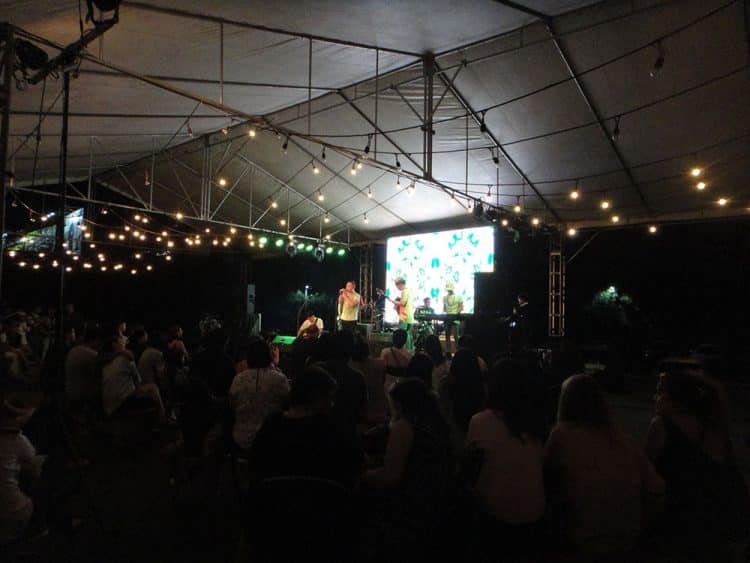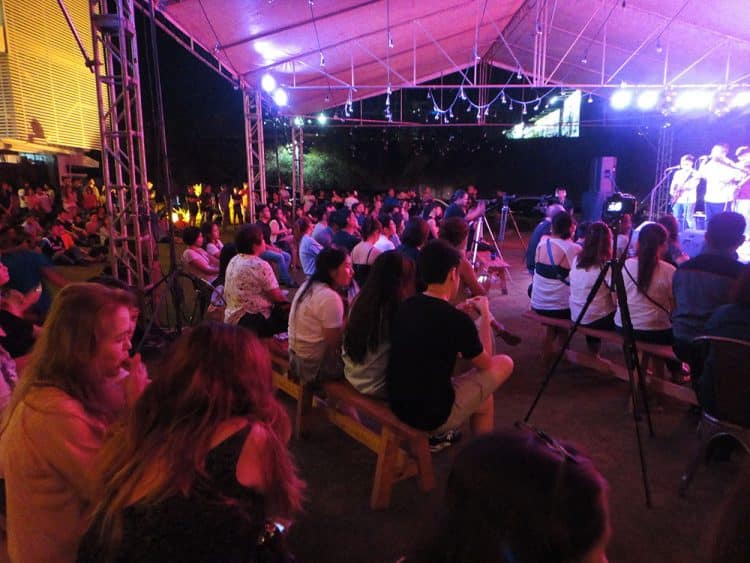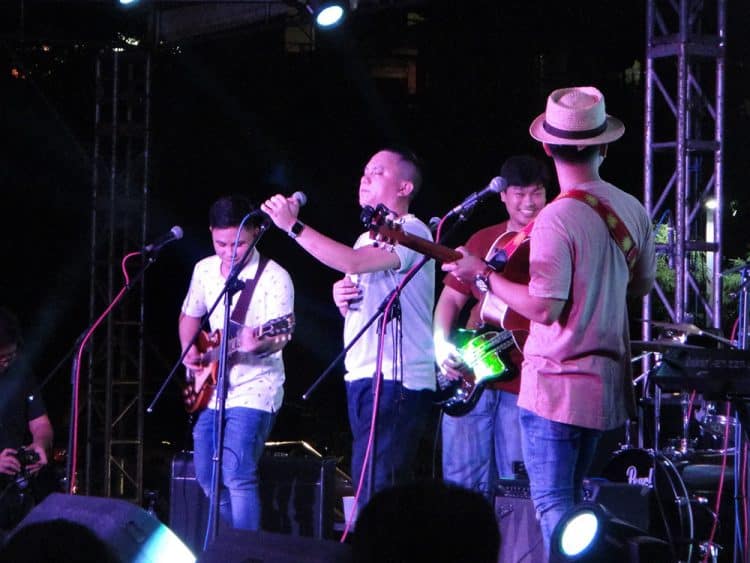 22Tango Records and their street team did a phenomenal job with the whole event, from the set up, to the visuals, and to the sound system.
An additional treat for everyone was the other artists under the label who opened and closed the show, which included Vincent Echo and Lourdes Maglinte.
The Album
The boys managed to imbibe their unique sound into every song. This time around, they leaned more towards a mix of pop, rock, and electronica.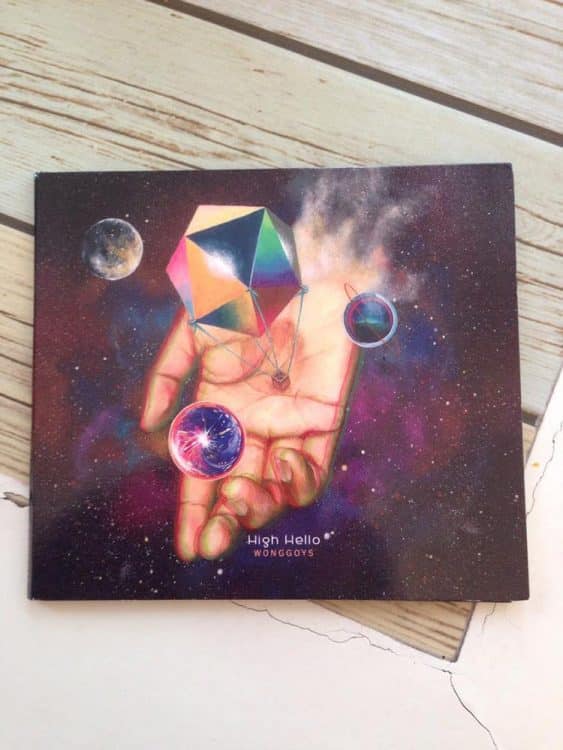 "The Weekend," is the first single from the album that was released last October 2016. Its laid-back melody and lyrics kick off the album perfectly. It's the kind of song I would probably listen to on a long drive.  I got a chance to see them perform an unplugged version of this last March 9, 2016. Watch a video of that performance below.
The fully-arranged version is even better. Trust me.
I was trying to decide which song was my favorite, but I really could not pick one. Each song has its own special quality that makes it hard for me to choose one over the other. While I love the melody of On My Way, I can't help but fall in love with the other songs like Never Let You Go, and Never Too Late.
Blurt was a pleasant surprise as kind of a sexy semi-dance track. I couldn't resist dancing to it when I heard it the first time. Ok, also the 2nd and 3rd times I listened to it.
The quality of the sound on the record shows just how much progress Cebu's music industry has made. I strongly recommend that people go out and buy the album. You will not be disappointed!
22Tango Records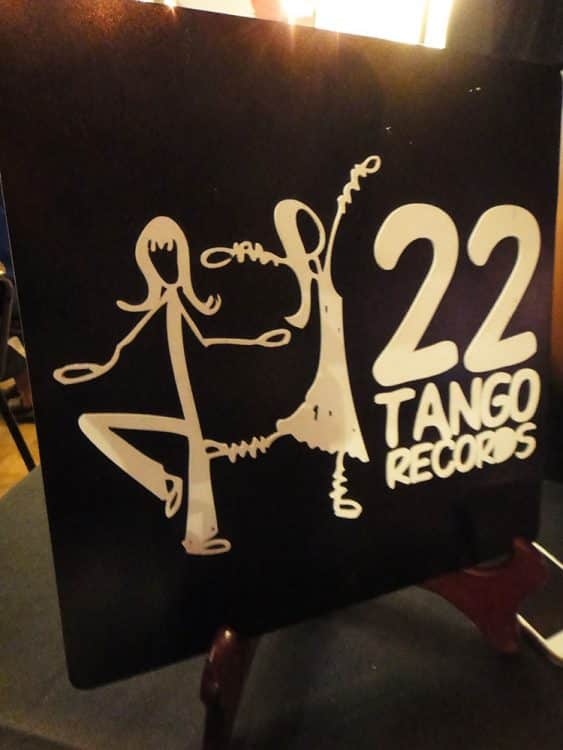 Fifteen years ago, most bands in Cebu basically played covers of more popular songs. Some would sprinkle one or two originals in their sets just to get their songs out there. Only a handful had actual professionally done albums to speak of, and even then the quality of the recording was just not where it is now. It was common knowledge that if you wanted the audience to listen, you had to play covers. Everyone also knew that the only way to make a living from music was to join a show band, and play at hotels, cruise ships, and weddings.
That is something Cattski Espina and Anne Muntuerto, spearheaders of 22Tango Records, wanted to change. They started 22Tango Records to raise up local songwriters and musicians, and showcase them not just in Cebu, but to the rest of the country and to the world. Artists, not entertainers. This independent record label focuses on songwriting, coupled with modern studio production.
Part of the vision is also making music a sustainable business, which is why aside from producing the albums, they have also collaborated with local establishments to help distribute the music. You can find the albums for sale at Degree 9 Coffee, Casa Gorordo, and Yolk Coffee and Breakfast. All their music is also available for download on iTunes and Spotify.
In partnership with ZeroThreeTwo Clothing Line, they have also been able to come out with uniquely designed merchandise such as t-shirts, caps, and pins. The caps were a big hit at the Wonggoys launch, and sold out!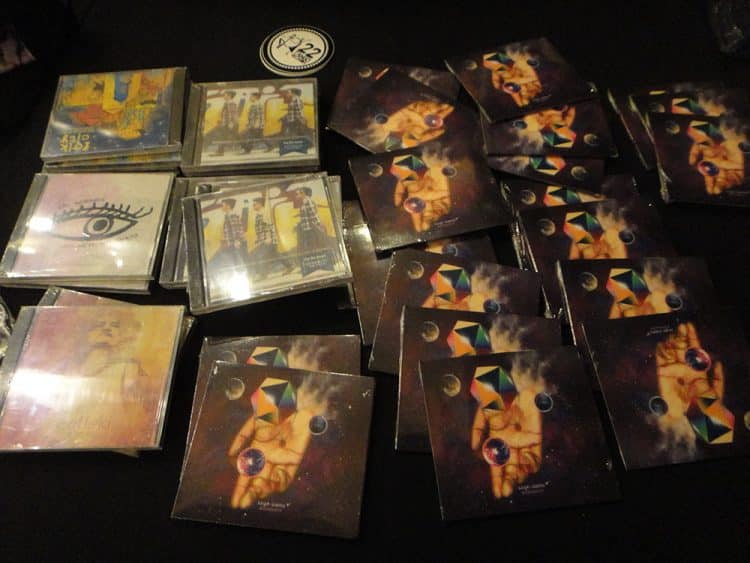 In addition, they recently just sealed a deal to co-create a music app called Islatunes, where local music can be made readily available to everyone!
In just a few years, they have produced such a diverse body of work from musicians like Womb, The Labrats, Undercover Grasshoppers, Martina San Diego, Ella Melendez, and Valere.
You know that old mentality of "local" meaning mediocre or uninteresting? Toss that out the window! The entire team of 22Tango Records is proving that wrong. See for yourself by checking out their website.
You can also like their facebook page to get updates on gigs and new releases. Better yet, go watch their artists perform live. They have a series of pop-up shows called, Cuppa Folk, held in different coffee shops around the city.  The Sssshhh Policy is put into effect at every one of these gigs to make sure people really hear the message of the songs and are able to appreciate every aspect of the music being played. So if you do go, try not to talk so loud… or else Mother Folker will literally shush you. (Here's me with Cattski aka Mother Folker)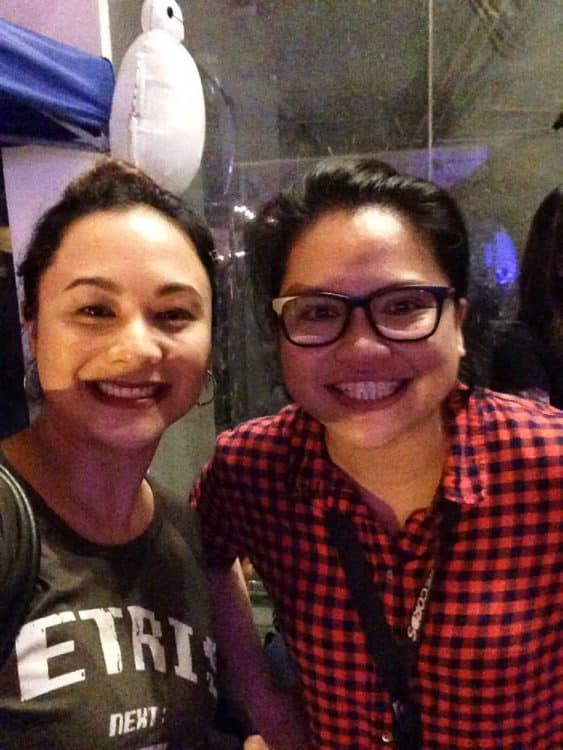 Congratulations to the Wonggoys and 22Tango Records! Keep 'em coming! Cebu should be really excited for the future of our local music scene.